Welcome to the Landfill Mountains
This is the official website for Landfill Mountains: a YA book about a climate change dystopia and the reality bending magic of storytelling aloud.
​
In a world ravaged by he effects of climate change, sixteen year old Joe has been left with nothing but mountains full of junk.
​
When Joe and his friends are caught in an avalanche of waste, a six year old girl is left dealthly ill, and Joe sets out towards a mysterious city to see help.
​
Nothing could prepare him for what he finds a on the way: a dangerous prince wearing a suit made of stars, the wolf from Red Riding Hood bearing its teeth, and the dark secrets of storytelling magic.
To buy the book directly from the publisher, click here or it can also be ordered from Amazon both in the UK and internationally.
To find out more about the author, click here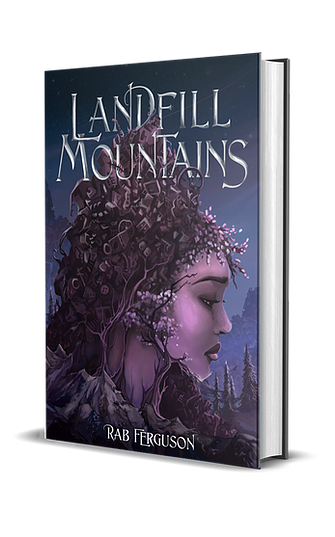 "The story changes everytime I tell it. But it's important, when you change the ending. It changes everything that's come before."